Gilwern Primary School's worldwide curriculum journey reaches halfway point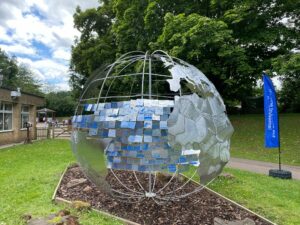 The National Academy for Educational Leadership has been delighted to support one of its Associates from Cohort 2, Mr Roger Guy, in his approach to Curriculum for Wales with fellow staff and pupils of Gilwern Primary School in Abergavenny.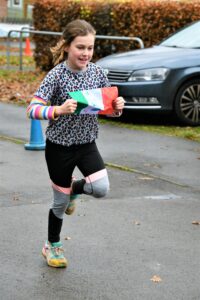 The project, named 'Gilwern Around the World in a New Curriculum' involves members of the school, as well as some guests, virtually running and cycling around the world, immersing themselves in the culture and heritage of the countries along the way.
A total of 50,000 kilometres will be travelled by the end of the project, both in and outside the school premises.
The challenging project aligns with the new and exciting Welsh purpose-driven school curriculum in Wales, with each year group studying different aspects as they arrive at the different locations. Topics looked at include art, agriculture, music and climate.
This month marks the halfway point in the school's journey, and they have recently travelled another 731km which ensured they arrived in Darwin, Australia.
Our Chief Executive, Tegwen Ellis, visited Roger and the whole school on Friday, 1 July, and said this about her experience:
"It was an absolute pleasure to visit Gilwern Primary to experience their Curriculum for Wales journey 'Gilwern Around the World'.

There was a real buzz around the school with the pupils and staff engaged in a range of physical activities, everyone was clearly enjoying.

Roger has demonstrated that the approach the school has taken to co-construct their Curriculum for Wales has been done through strong collaboration within the school with his own staff showing distributed leadership skills and taking responsibilities for areas of learning.

A strength of this journey is the effective collaboration with the schools across the cluster on joint project work which focuses on the key skills.

Being able to witness the project first hand allowed me to see the way the culture of the school has provided the environment and enabled everyone to be the best learner they can be, pupils and staff alike.  If this is how our pupils are learning across Wales, then we have much to celebrate."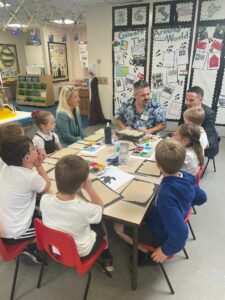 Gilwern Primary School is committed to the development of ethical learners and has chosen a different charity to support on each 10,000km leg of their journey.
During the first 10,000km Gilwern raised £4,300 for Alzheimer's UK. The school are now supporting St David's Hospice during the second stage of their journey and have already raised over £2,000. The school is very grateful of all support and donations to St David's Hospice via the JustGiving page.
To find out more about "Gilwern Around the World in a New Curriculum" follow @Gilwern_School on Twitter.