Take every opportunity and grow with every challenge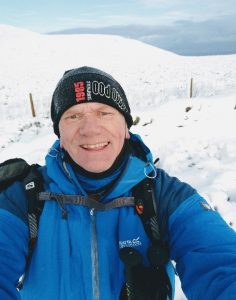 My career in education started in 1985 as a blue-eyed, keen teacher of physical education. From day one, and for the next 36 years in the profession, I have never stopped learning. I have probably made more mistakes than had successes and have been fortunate enough to work in various settings and sectors within the profession. These have included secondary education (six years), subject adviser (two years), primary education (many years in four different schools), senior officer – ALN for Denbighshire County Council (five years), higher education (two years). I have also remained an instructor at the North Wales outdoor education centre throughout this period to keep me busy at weekends (36 years)! Despite this long and varied career, I'm pleased to say that the job just keeps getting better and better. I continue to learn and grow whilst the number of opportunities afforded to me seems to be endless.
During my career, some of the roles have been extremely challenging. I have needed to pull on all my leadership development, not to mention others' support and guidance. I have been fortunate to have some exceptional leader role models whose leadership I admired and copied. I was able to learn about leadership practices that did not concur with my own beliefs and values from some with whom I have worked. I started to see things in terms of "a system" rather than disparate parts from an early career stage. After five years in my second headship, I went to work for the local authority, responsible for all ALN provision across the county. This focused my thoughts and beliefs on an equal and fair system that was fully inclusive.  In such a demanding role, you have to try and understand each sides viewpoint. However, you ultimately stick firmly to your principles around equity and inclusion, given the finite budget.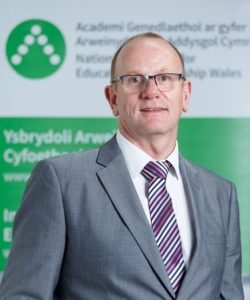 In 2018 I successfully applied to be in the first cohort Academy Associates with the the National Academy for Educational Leadership. I already had some strong views on educational leadership across the whole of the United Kingdom. I believed education was being politically driven, often to the detriment of the child. In Wales, however, I saw a new horizon and wanted to help shape the land beyond. My school was selected as a pioneer school, and I was lucky enough to work with some of the key contributors to the Welsh educational vision. Being part of the Leadership Academy has given me countless opportunities to meet, discuss, and influence Welsh education's future direction.
For me, system leadership is about people having a shared, clear vision of where we want to take our young people's education. System leadership is built on true collaboration underpinned by effective communication and respect. It is more about a culture where each person's views are heard rather than a set of rules that can be written down. This culture has contributing elements to create a sustainable and passion-driven education system where all participants are fully engaged. Suppose system leadership can make such an engaging culture. In that case, we can't fail to engage our schools' young minds and hearts as we introduce a new curriculum for Wales.
Jeremy Griffiths