Go for it and listen to the advice of your mentors
I remember arriving at Ysgol y Strade, in Llanelli in February 2005 at 8:00 in the morning. I was nervous – and an hour early for an interview. Little did I know that this would be the first step to my teaching career and that I would be very happy at Strade for 7 years. I reflect on my time there as one that nurtured me and gave me a very solid foundation for a future as a leader in schools.
I had particularly good guidance during my first job in Llanelli – a mixture of challenge and encouragement. Reflecting on the period there, I notice how important the words of leaders are to a young, enthusiastic, naive teacher. 'You have interviewed very well,' said Mr Geraint Roberts, the headmaster, 'but, you have to keep the standard now and develop further'. And that's what echoed in my ears when I returned to my car – a purple VW polo, to call Mum, Dad and Grandma with the good news. It was clear that the support was there but the challenge was also clear.
As a senior leader for over 10 years now, I reflect on the advice and opportunities I had at the start of my career. When opportunities came to attend professional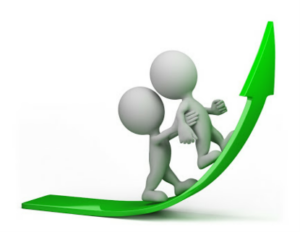 development courses or programmes, I would more often than not take them. I took the very valuable opportunity to be a teacher governor – an experience I would recommend any teacher to take. I also listened to leaders when advice was shared – 'have you considered applying for the position of head of year?, you would be good at the job' a deputy head told me. I believe that the right thing to do in that situation is to accept the comment with thanks and then give it full consideration. My advice to teachers and leaders new to their position would be not to disregard a comment like this or push it to the side under a pile of other comments.
I left Strade having had special experiences – not feeling that I had been dragged up the school structure to become a senior leader, but feeling that I had been pushed to develop as a teacher and leader – through quiet words, a bit of challenge and support. Remember the impact of your words as a leader.
The right time or the perfect circumstances to go for promotion never comes. I hear a lot of people turning down the opportunity to interview for a senior leadership position because 'the time isn't right' or because 'I don't have enough experience' or 'I can't do that'. But, every senior leader would have been able to say this at one point. You cannot gain experiences of being a deputy head or head without doing the job – you have to go for it and show that you have the skills and qualities that will enable you to learn while developing in the job. You won't get any of the experience without taking the job. Yes, that's a potentially scary leap, but – what are you waiting for?
I was looking for an Assistant Headteacher job when the position of Deputy was advertised at Ysgol Gyfun Aberaeron – the job wasn't perfect for me but I had to go for it. Similarly, accepting the position of interim Headteacher was not perfect. 24 hours after I accepted the job, Osian was born – my wife and I's first child. An hour and 4 minutes later Sara was born! I was a new boss and a first time Dad within 24 hours. This was not a perfect time at first sight but it helped me to manage time very effectively and to be disciplined. I made sure I left school by 5pm every night (unless there was a parents' evening or similar at school) so I could go home to my family. This gave me a focus to ensure I was always working efficiently and the understanding of the need to balance work and family responsibilities.
My advice;
Accept a word of praise with thanks.
Take advantage of opportunities that are there, e.g. be a teacher governor, follow professional development courses and programmes, arrange visits to other schools.
Go For It – what are you waiting for?
Owain Jones, Headteacher at Aberaeron Comprehensive School