Cadoxton Primary School
Built on a critical view of research, professional enquiry and external expertise
Information about the school
Cadoxton Primary School is a two-form entry primary situated in Barry in the Vale of Glamorgan. There are 490 pupils currently on roll from nursery to year 6. Around 34.4% of children are entitled to Free School Meals. The school is a special place for children to come and learn each day. They value every child, and not only want them to receive an excellent education but also to feel happy and safe. The aim at Cadoxton is to provide an engaging, innovative, 21st century curriculum that is led by the children's interests and provides them with the skills and experiences to become confident lifelong learners. Cadoxton is a pioneer school committed to meeting the ambition of the Welsh Government vision for education, highlighted in the Curriculum for Wales. The four purposes are at the heart of all learning at Cadoxton and through a close partnership with parents, they aim to nurture a love of learning, to equip every child with the tools they need to thrive in life. 'Learning and Growing Together, being our best forever!' is a motto that Cadoxton stand by and that is underpinned by a clear focus on strong learning habits and attributes.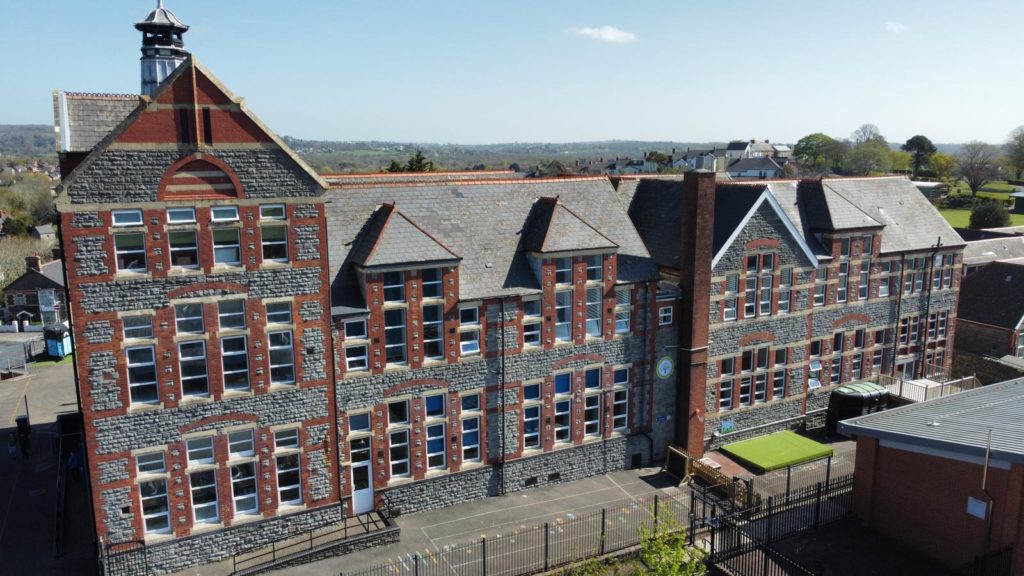 Approach taken
Professional learning built on research, enquiry and external expertise is engaging, needs led, purposeful and has an impact on our staff, learners, families, and community. It is integral to the National Mission – in particular the Professional Standards in Wales, Schools as Learning Organisations and the National Approach to Professional Learning.
Research:
Our professional learning sessions are built on research – they're often delivered using cooperative learning pedagogy – it has a positive impact on learning in our setting and models' excellent practice. Our professional learning sessions also follow a pre-reading / research article which is sent out prior to sessions. These can be key texts we want staff to engage with or more personalised, where we give staff a 'menu' of choice and our sessions then deepen understanding. We also draw on a variety of professional webinars, podcasts and blogs in these sessions.
The Christmas and summer periods also bring research as we're gifted key books – these always link to our school development priorities and our professional growth.
Enquiry:
A culture of inquiry runs through everything we do at Cadoxton – professional learning is our vehicle for moving forward. Professional leaning through inquiry (we spell it with an 'I') is purposeful, linked to our School Development Plan (SDP) priorities and what's going on in our classrooms using an inquiry model.
The inquiry models that we've found to be most successful with our staff are the Kath Murdoch model, because our staff are so familiar with it as inquiry teachers. The Spirals of Inquiry is also simple and time efficient.
Our approach to professional learning through inquiry evolves and changes constantly. In some cases, staff follow individual lines of inquiry that are relevant to their own practice, but we also use collaborative inquiries, again linked to our school development plan which run in progression steps.
Ultimately, inquiry at Cadoxton is real life research, central to our professional learning offer, protected with time and space and this impacts on everyday practice and the professional growth of our team.
External Expertise:
Cadoxton has worked with The Learning Partnership Wales (TLP) for over 10 years. TLP supports the school by providing the leadership team with challenge, informed by an understanding of Welsh education policy developments, wider educational thinking and of the school as an organisation. TLP also delivers (often alongside school leaders) professional learning programmes which involve training and follow-up support for school staff.
Cadoxton has also worked with Perform and Grow (P&G), an organisational development consultancy. P&G supports the school, primarily by developing practitioners' capacity to lead others.
Leaders in our school believe in the value of constructive challenge, a 'critical friend' from outside the school 'to cast a critical eye over' what the school is doing and 'ask really difficult questions'.
Our professional learning offer also draws on the expertise of Trauma Informed Schools and the Engagement Service who regularly lead sessions with our phases and individual year groups. We also draw on resources from Central South Consortium, the National Academy for Educational Leadership Wales, and several other professionals in the education sector.
We continue to work with external providers because of the expertise those organisations have, their deep understanding of our school and the level of trust that has been established over several years.
We regard professional learning that is built on research, professional enquiry and external expertise as the vehicle that takes our school on its improvement journey as evidenced by the following:
Professional Development Conversation's highlight the success of our approach to professional learning.
Happy, motivated and empowered staff, whose love of learning, rooted at Cadoxton, impacts on our children's learning experiences every day.
A culture has been established – it is accepted that Cadoxton will 'never be the finished article' and that professional learning helps to build capacity within our school.
The support provided by external providers is 'co-created' and designed to leave learning with the school.
The delivery of high standards of learning and teaching.